Receive a $25 home inspection discount by mentioning this ad!
We provide inspection services for your residential and commercial needs. We also provide the following services: Indoor Air Quality Testing, Mold Evaluation Inspection, Thermal Imaging, Water Quality Testing and Home Maintenance & Safety Inspections. Please visit our website for more information on any of the services we offer and the warranties we provide.
Call now to save on your Home Inspection!
Location: Charleston, Teays Valley, Hurricane, Barboursville, Huntington, Beckley, Morgantown, So. Ohio
http://www.priority-home-property-inspections.com/
Lawn Care and Snow Removal
Enhance Your Curb Appeal!

Valid 02/06/2017 - 01/31/2018
Location: Kanawha/Putnam Counties
Free Quotes
Moving and Storage from the best

Valid 03/10/2017 - 03/01/2018
$
Location: Kanawha Valley
BLOG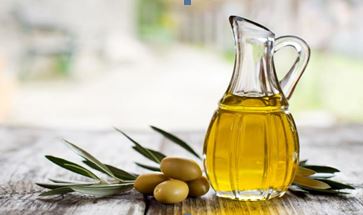 5 reasons why everyone needs more olive oil
Aug. 3, 2016
Olive oil is something that can be included in any diet or lifestyle. The benefits you can gain for consuming just 2-3 T a day are astounding! If you don't like the flavor of olive oil, try buying the virgin olive oil. It is not as strongly flavored ... READ MORE
Teamwork Makes the Difference
More offices to serve you than any other real estate company in the Kanawha Valley
Real estate is important. Who you work with matters. Our foundation of teamwork, market leadership and unmatched local knowledge are being put to work for a new generation of families in Charleston, Huntington, Ripley, Cross Lanes, Teays Valley, St. Albans and throughout West Virginia.